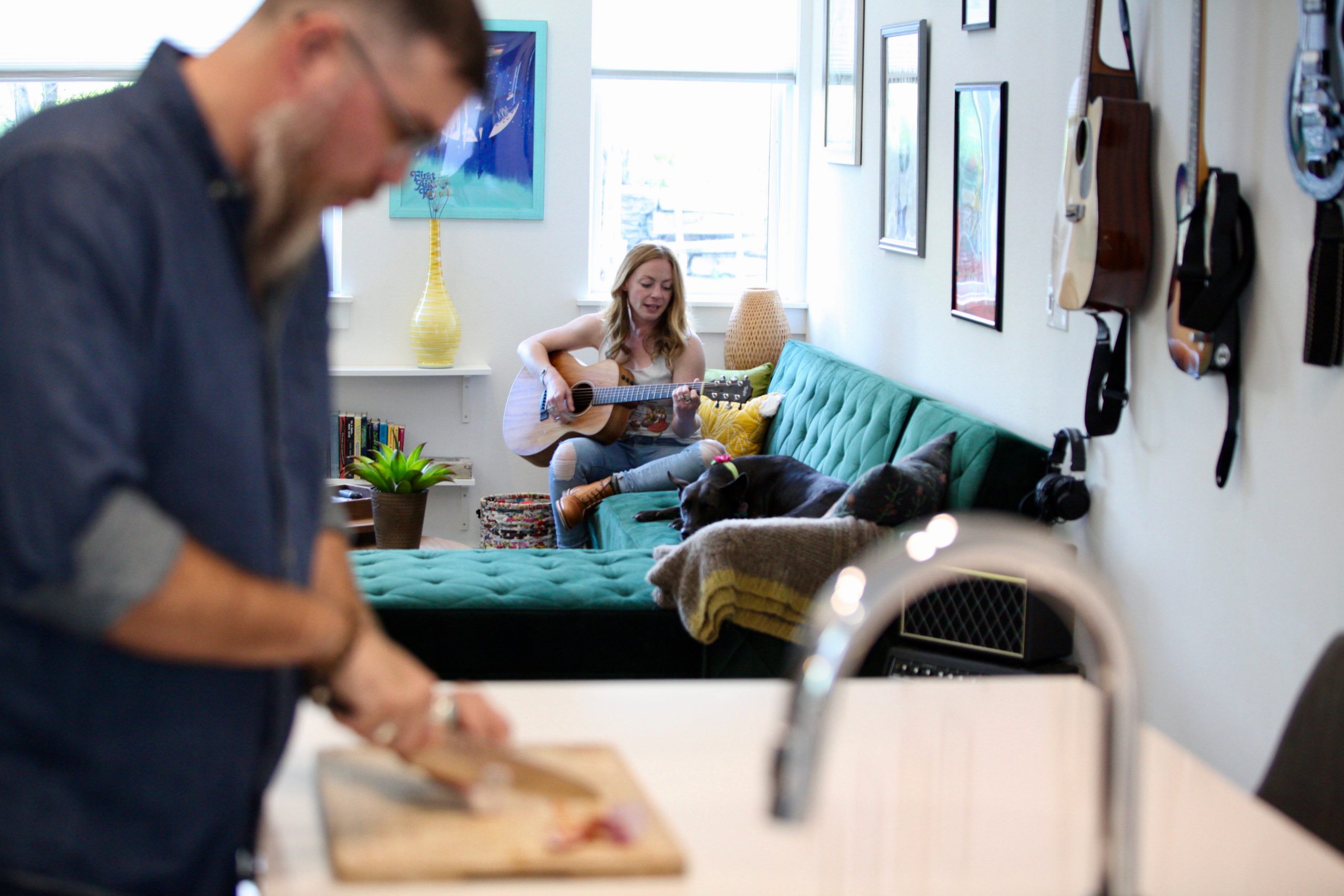 In both Danish and Norwegian, hygge refers to "a form of everyday togetherness", "a pleasant and highly valued everyday experience of safety, equality, personal wholeness and a spontaneous social flow".*
Sure, you've heard of Hygge. But what about StoryBuilt Hygge? Get ready – it's like we were meant to be together. Our sustainably built, energy conscious homes are designed with open, modern lines – perfect for finding your own ways to decorate, to soften, to live. To Hyggefy. Getting Hygge with it
You're in your new home, now settle in. Make it yours. Love it and make it a place to relax, get cozy, and feel good. How? We've got you.
Find a cozy corner: a "hyggekrog" and put your favorite books, blankets, and pillows there. Winter or summer, this is the place you can chill. Or warm. We're not the temperature cops – just do you. That's the StoryBuilt way.
Light 'em up: candles, electric or real, clean-burning wax. Scatter them like grass seed. Just don't leave the real ones unattended. Ever. Get some pretty table or floor lamps and your winter evenings will stay cozy.
Plants vs. Zombies: Plants make you feel good. They clean the air in your house. They're brightly colored, come in lots of shapes and sizes, and drink water. Zombies, not so much. Put some plants around your new house and you'll feel better. New plants won't eat your brains and are much less messy.
Fabrication: StoryBuilt homes are designed to thrive when you style them – curtains, pillows, rugs – drape some textiles. Invest in some fluffy towels. Get some gorgeous throws. Wrap yourself in some beautiful silk and stroll up and down your hygge plantation. Be spectacular. You might want to close those new curtains, though.
Smart home, smart life: Use the tech in your home – from locks to appliances to your air conditioning. Free your mind and let the smart tech do the small stuff – sound system, temperature, lighting.
Clutter-free yourself: We're not going to cross continents and philosophies right now. But Marie Kondo isn't wrong. Keep things simple. Keep them elegant. That's hygge, too. Cozy is simple, lovely, thoughtful. Cozy isn't an episode of Hoarders.
Last but not least: This is your new home, so celebrate! Get some champagne, some wine, and open the doors to your community – whether friends or family. StoryBuilt builds communities. Let companionship find a place in your heart. Hygge from the inside for a healthier world.
*From: Interweavings: A cultural phenomenology of everyday consumption and social atmosphere within Danish middle-class families By Jeppe Trolle Linnet