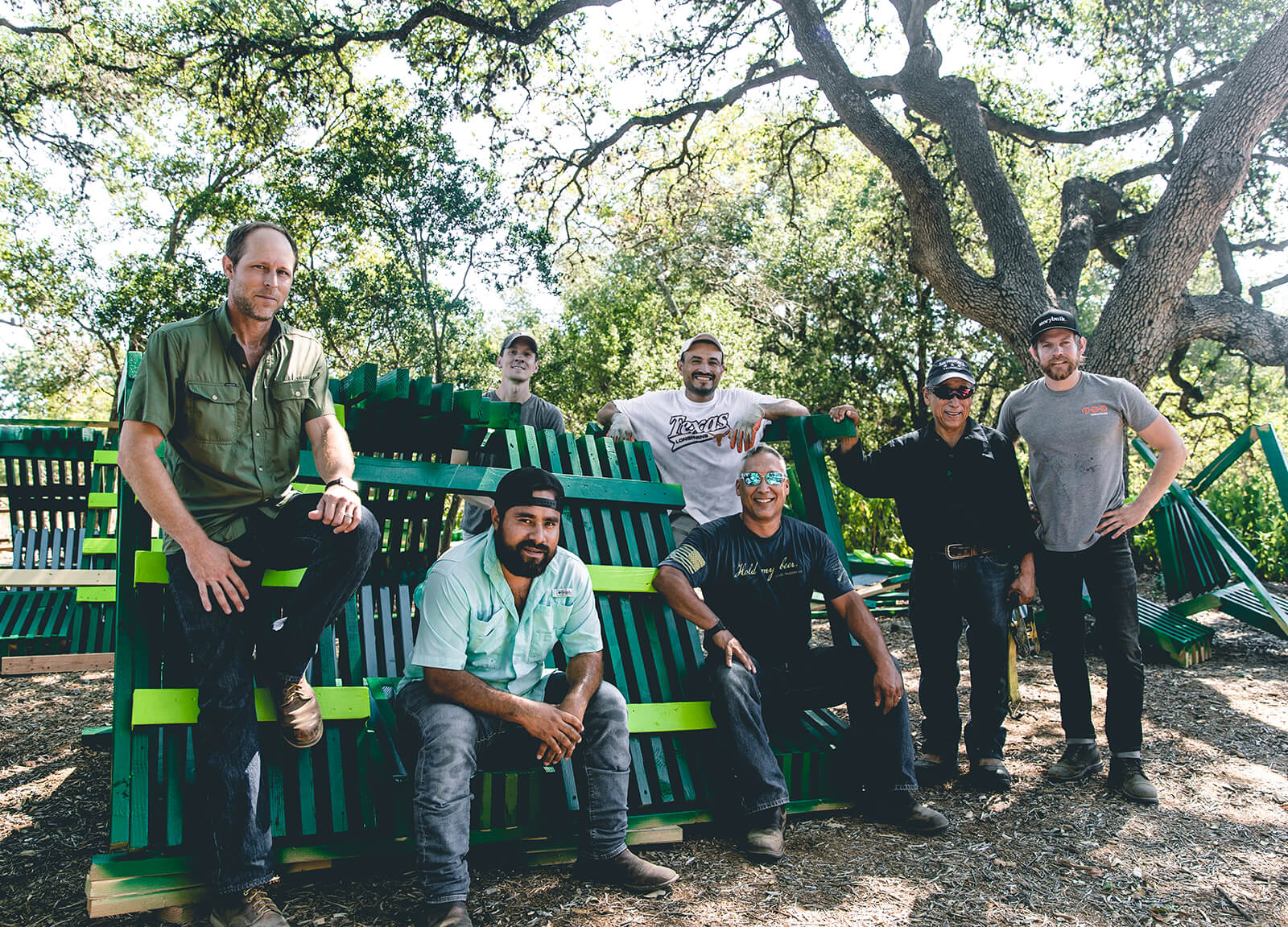 It's Fortlandia time! We're so thrilled that we got a chance to team up on a fort this year. Fortlandia is definitely a family fave here at StoryBuilt HQ. We have the absolute best partner in Jack, the clever kid who dreamed up the design. It's been a joy getting to know him and his family and helping bring his creative fort vision to life.
StoryBuilt partnered with the Lady Bird Johnson Wildflower Center, Reach Architects, Jack Wilson, and the Down Syndrome Association of Central Texas to build Jack's Fort for this year's interactive exhibit.
StoryBuilt's construction team, headed by Juan Barajas, took charge of the project and created a schedule that gave them one month to build, assemble, paint and then take it all apart and move it to the Wildflower Center, where it was rebuilt and completed by the 24th. #Dreamteam. Seriously.
Lots of our employees and their families came to the work party that our Construction team hosted and it was a big, paint-splashed success. The fort is ready for use and ready for the steady stream of climbers and adventurers who are going to enjoy it.
Fortlandia is an epic installation of custom forts designed and built in the Mollie Steves Zachry Texas Arboretum and is open from October 2nd to January 30th, 2022.
Oct. 2, 2021 – Jan. 30, 2022*
Opening weekend, Oct. 2 and 3, is for members only
*Closed Dec. 24, 25, 31 and Jan. 1